the experience
Thats where we come in.
As a company, Digital Niche has been involved with hundreds of remodels over the last 17 years. We have specialized in providing the easiest to use décor packages possible, with complete support and installation when required.
Easy to work with.
Having completed hundreds of dècor projects supporting companies like Associated Wholesale Grocers, Applebee's, IHOP and architects like BRR -- JPrice -- Hollis & Miller -- 360 -- RDG-Dahlquist and others. We know what is most important to complete a project on time and within budget.
Keeping the specifications.
Many times in a design process, spanning several years, the products have changed. We are constantly advising our client partners on what graphics products and processes are most efficient and appropriate for their projects, as well as saving budget dollars in the always daunting "Value Engineering " process.
LED's ? We are here for you!
How many times when the General Contractor says: "We're not sure what this will turn our like, our guys have never done this" have you wished for a contractor that can just get it done without having to make a multi-trade extravaganza out of a simple LED project? We are experienced with LED technology and signage applied with the LED lighting, so we make it simple saving you time, effort and money.
Our Core Competency
We feel our most important core competency is understanding the project thoroughly and knowing the desired outcome before we begin our work. Design, printing and creating stunning dècor with CNC equipment is our modus, but we take the additional time to understand what you identify as the most critical deliverables of your project.
What Clients have told us.
-I never worry about a project once your team is involved, it always turns out right." -- Don Scandrett - Principal RDG-Dahlquist Architects
There was a lot of phone calls. Our contractor did not understand the plans we had, but Digital Niche helped him to get it right, and it turned out perfect and on time. - Deborah T.
Milestones
In the last 15 years we have accomplished these things:
- Created and printed over 1,200,000 square feet of wall paper murals.
Ceramic Tile Milestones
- Created and printed over 230,000 individual tiles for over 80 tile murals.
Restaurant Remodel Milestones
- Made decor for over 200 Ihops and Applebee's remodels.
Office Remodel Milestones
- Helped remodel/dress-up over 40 business "Front Ends" signage/wallpaper décor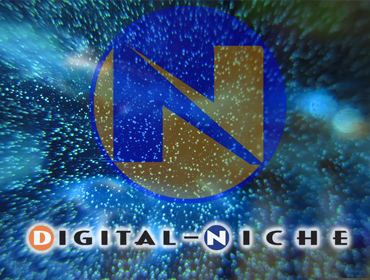 your partner in décor
Permits, ADA requirements and specifications, contractors, architects, inspectors, dust, and lost revenue are all part of the fabric of a remodel and re-branding or Décor Project.
Many projects come through our process and are successfully transformed into on time completed projects with our guidance and help. Please call or email us with your ideas and concerns and know we are ready to help with your next project!